Crafting during the apocalypse
My state is under a stay at home order which means I have all sorts of time to craft now. I currently have an embroidery project, several crochet projects, and knitting stashed everywhere. I keep meaning to finish things but a new pattern is always more interesting than the mittens I have been working on for a decade.
Completed projects
Instead of showing off my current projects, I thought I'd give a tour of recent completed projects that better fit the current mood.
Fancy fuck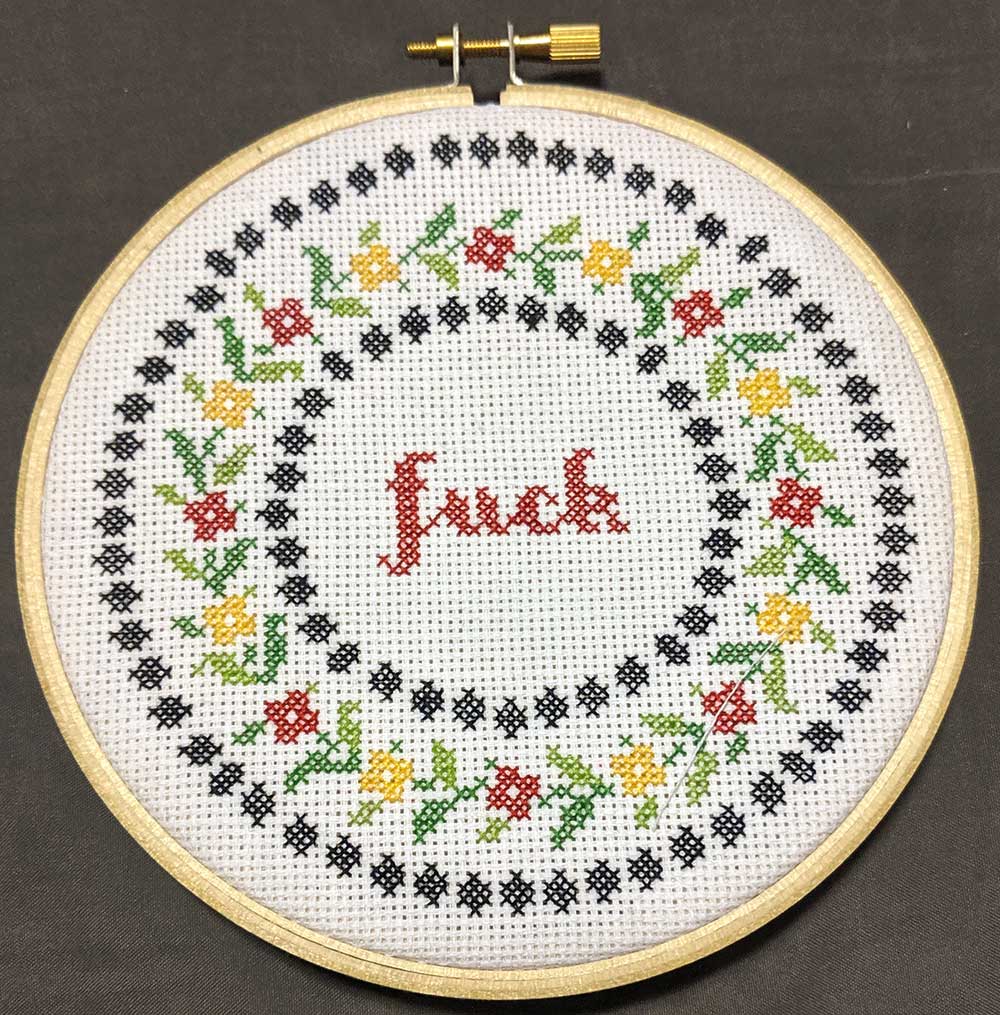 Bourbon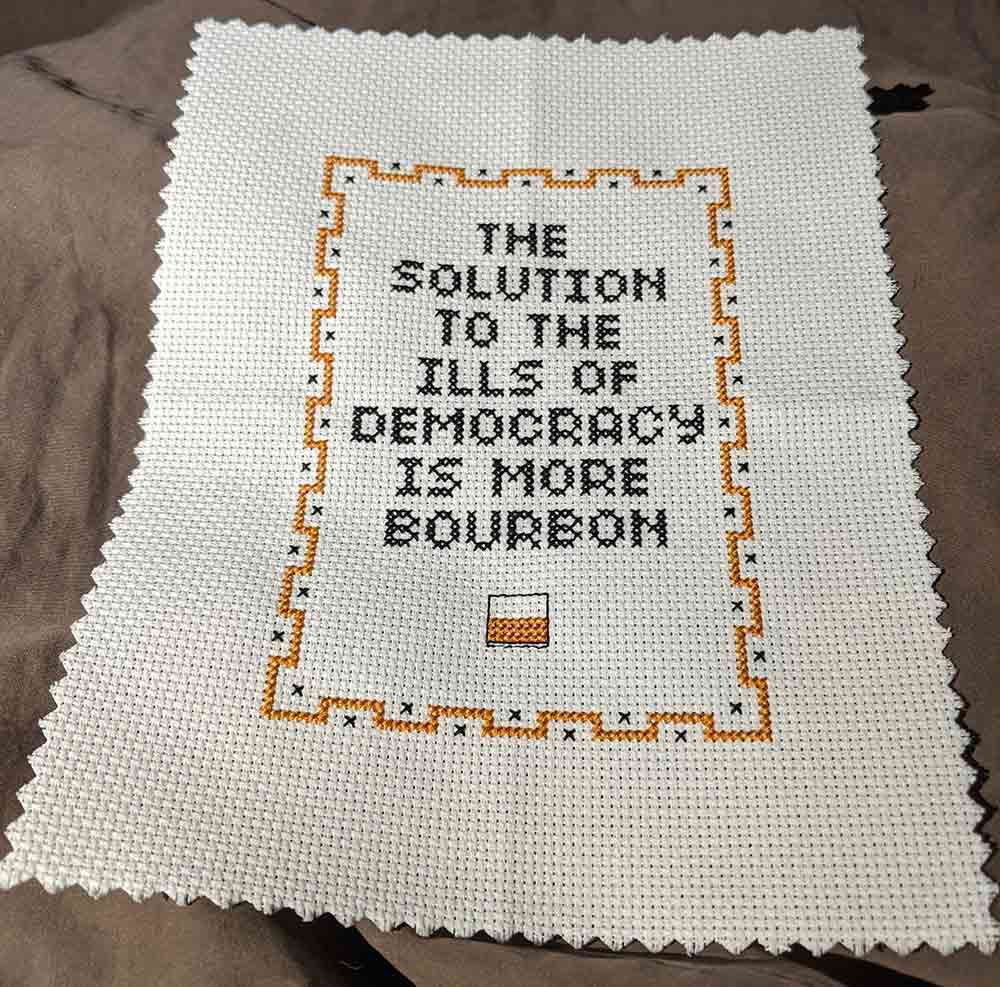 Prick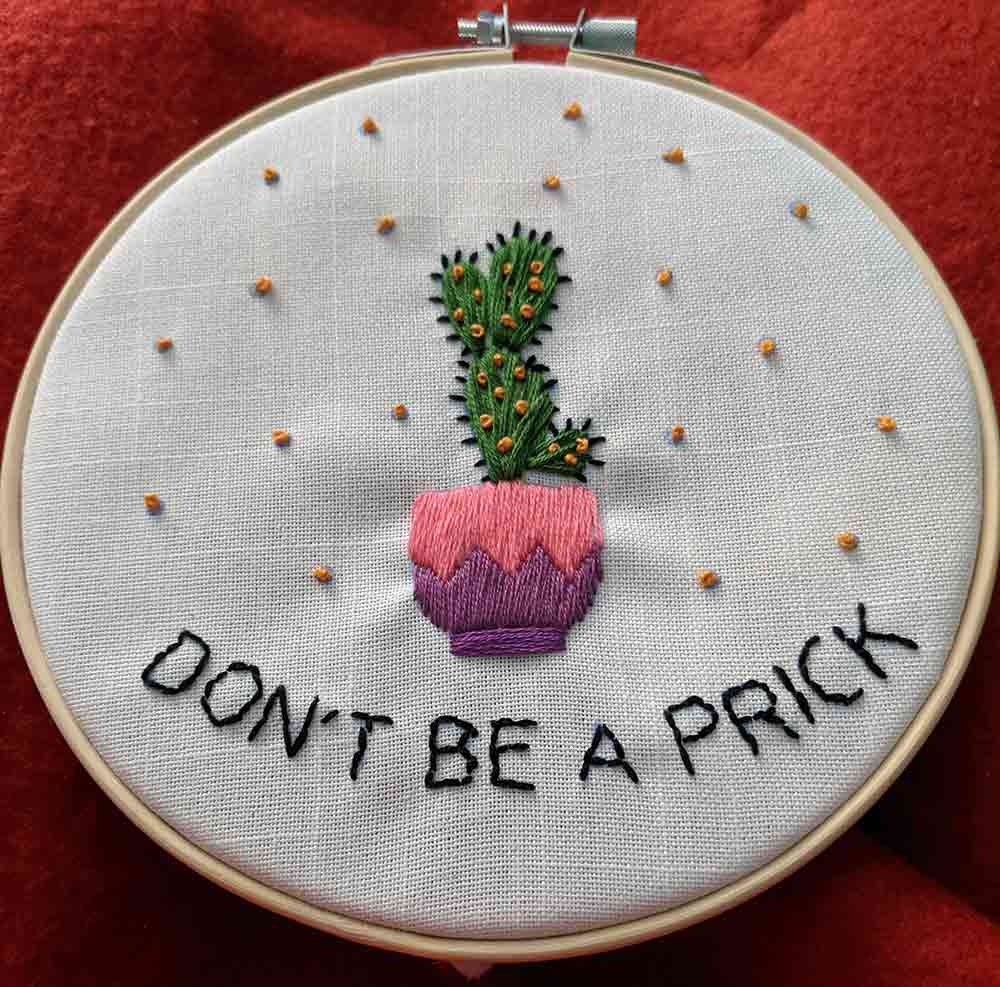 And because hell has frozen over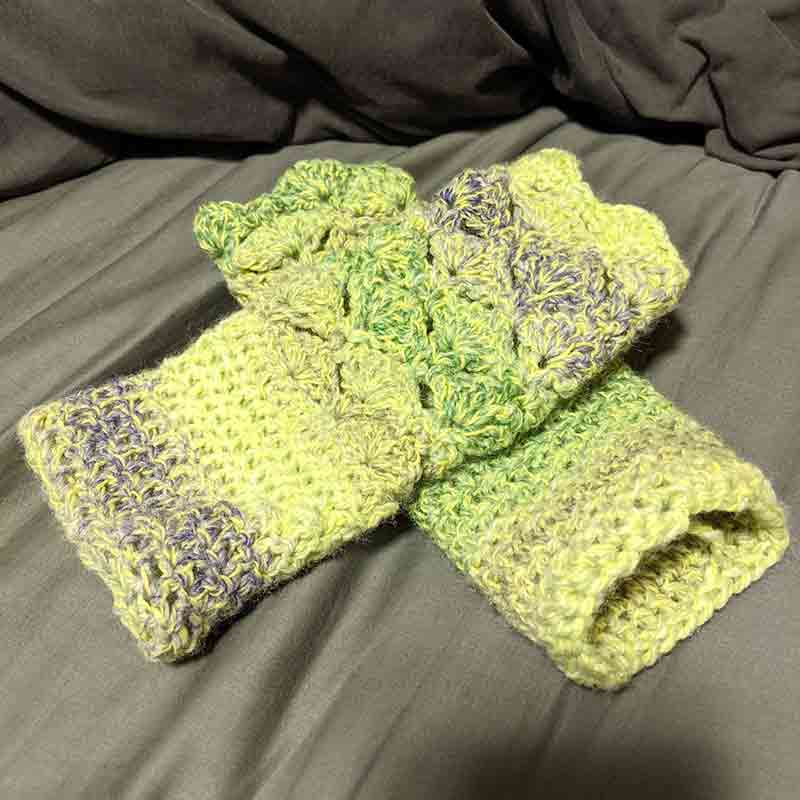 Fingerless gloves and a scarf.