March's works in progress
As it is the end of the month, I'd thought I take inventory of all my obvious works in progress (also known as WIP). Some things like the pair of socks that ride around in my trunk and my mother's mittens are omitted from this list as they are forever projects.
Handwriting
I am currently working through copybook #1 of Spencerian System of Practical Penmanship. Most days when I practice I can only get through one page, today I got through two!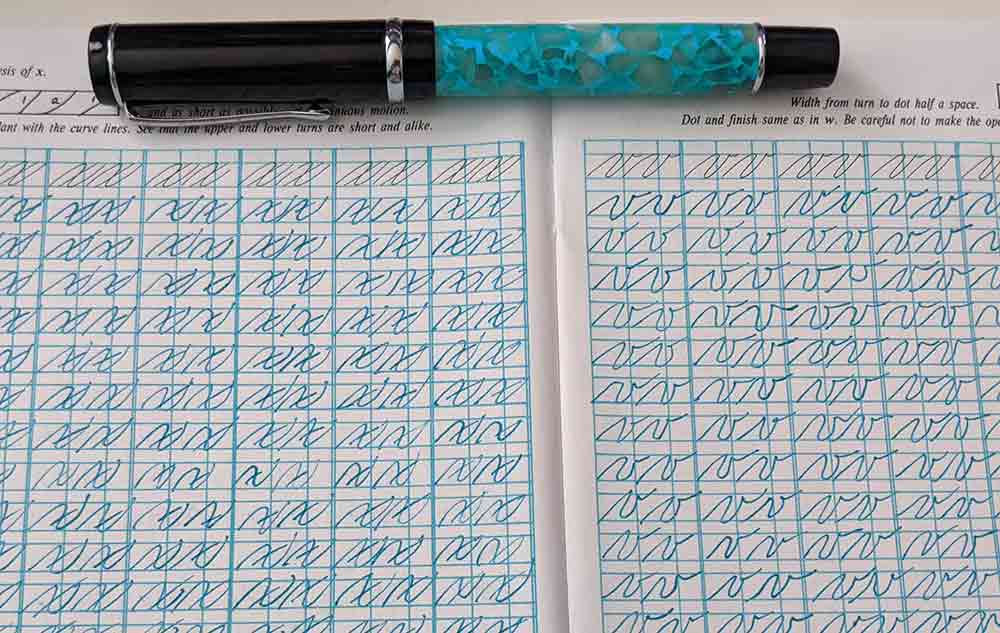 Embroidery
I ordered three kits this month and have been working through them. I am on my second kit and am learning a lot about embroidery. It has been so long since I have done several projects in a year. I am glad to report that thanks to the "Don't be a prick" pattern from the first kit, I still know how to do french knots!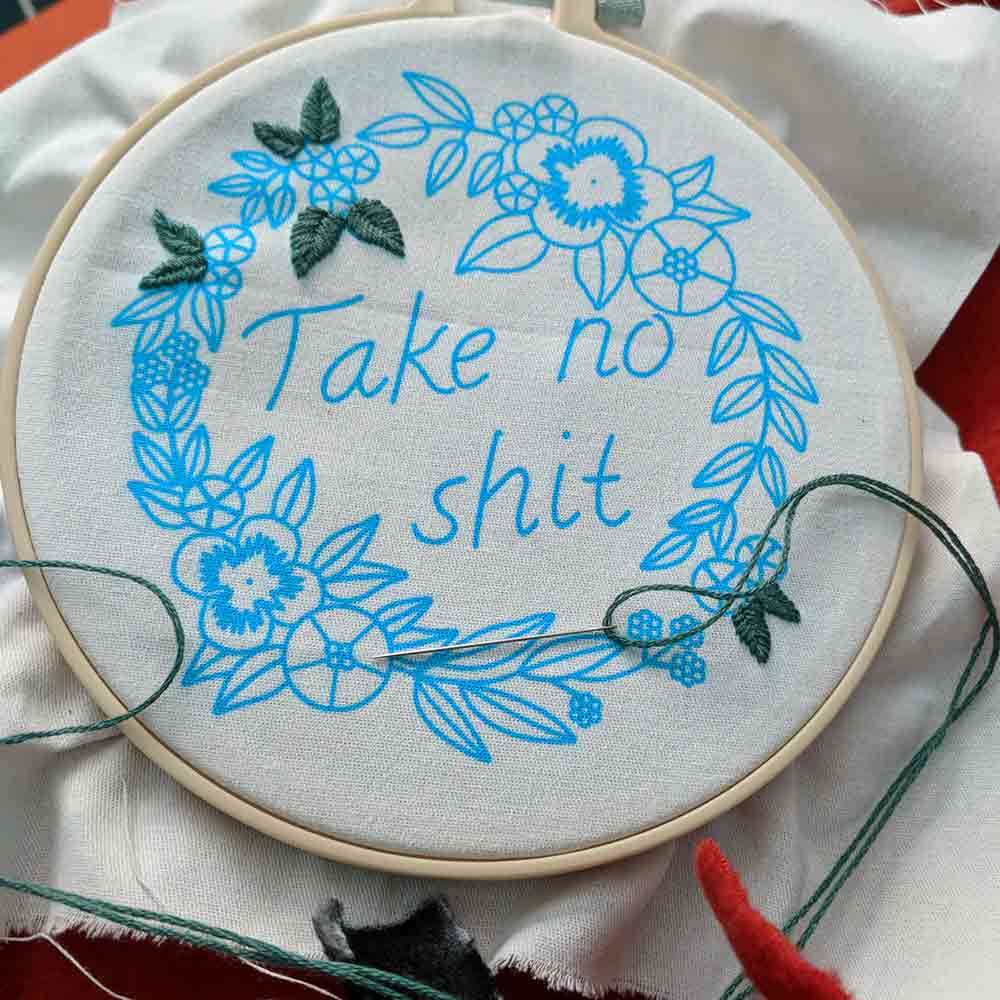 The blue line pattern is water soluble ink. Once I complete the project, I can soak it in water to make the lines disappear! Or you can be like I am currently doing and not care when specks of blue peek through the design.
Crochet
I have had a crochet project by my bed every night this whole year. There is something soothing about crocheting and watching mindless TV.
I just started this market bag in a lime green yarn that was next to my bed from another project. I have no photos of it so far.
Knit
I always have a shawl in my purse. I love yarn cakes, they travel so well. My shawl pattern of choice is this Beginner's Lace Shawl. I have knit shawls in conferences, in waiting rooms, and meetings. It is the right level of repetition that I only need the pattern for setup. I have made close to six shawls in this pattern. One day I will choose another pattern, but that is not today.
Cross Stitch
While writing this post, my friend sent me a pattern of something I will most definitely be starting. I was going to try and finish my embroidery before starting a cross stitch but that plan may be gone at this point. Stay tuned to see which of the several snarky patterns I start.
I can't even keep my works in progress at a reasonable number. Friends keep sending me awesome things I want to make!