I completed the French market bag I was crocheting but first I had to frog a completely different project to get the accent yarn I wanted.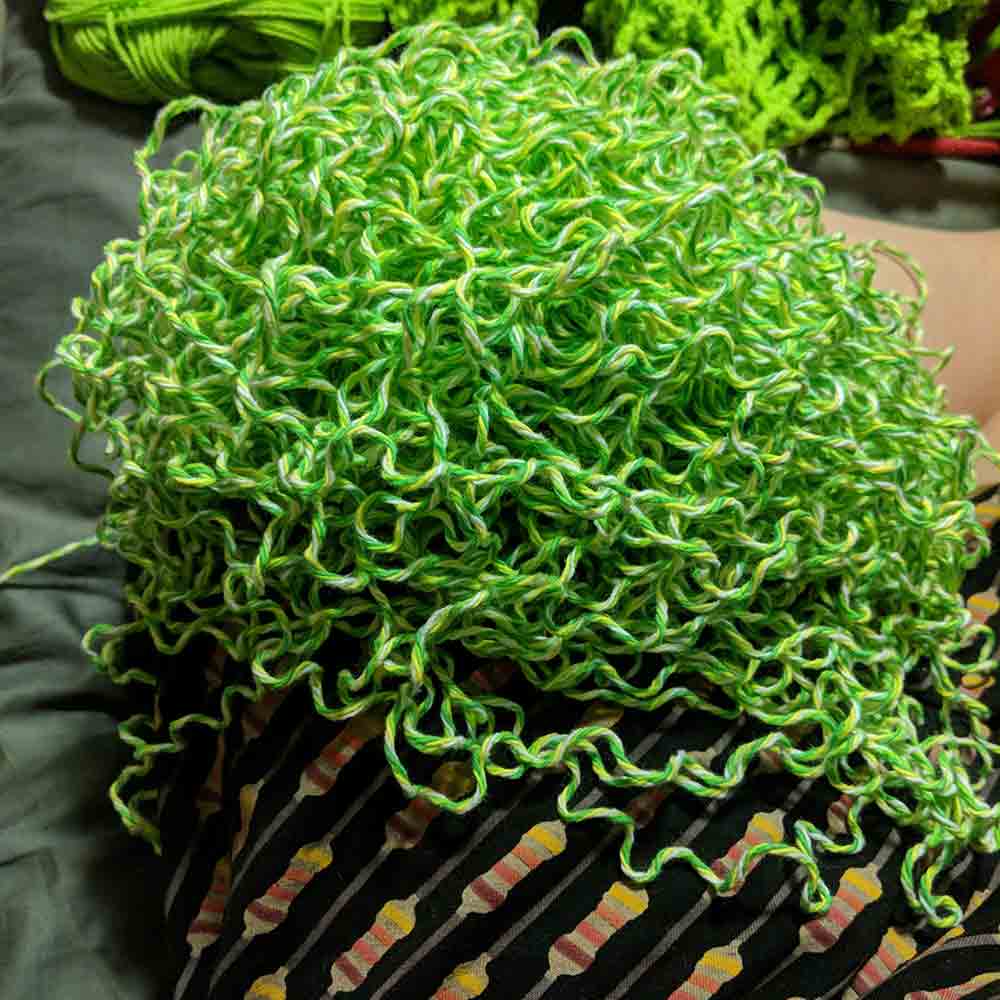 It was from an entrelac blanket I was crocheting but hadn't worked on in months. I think it makes a superior bag than it did blanket.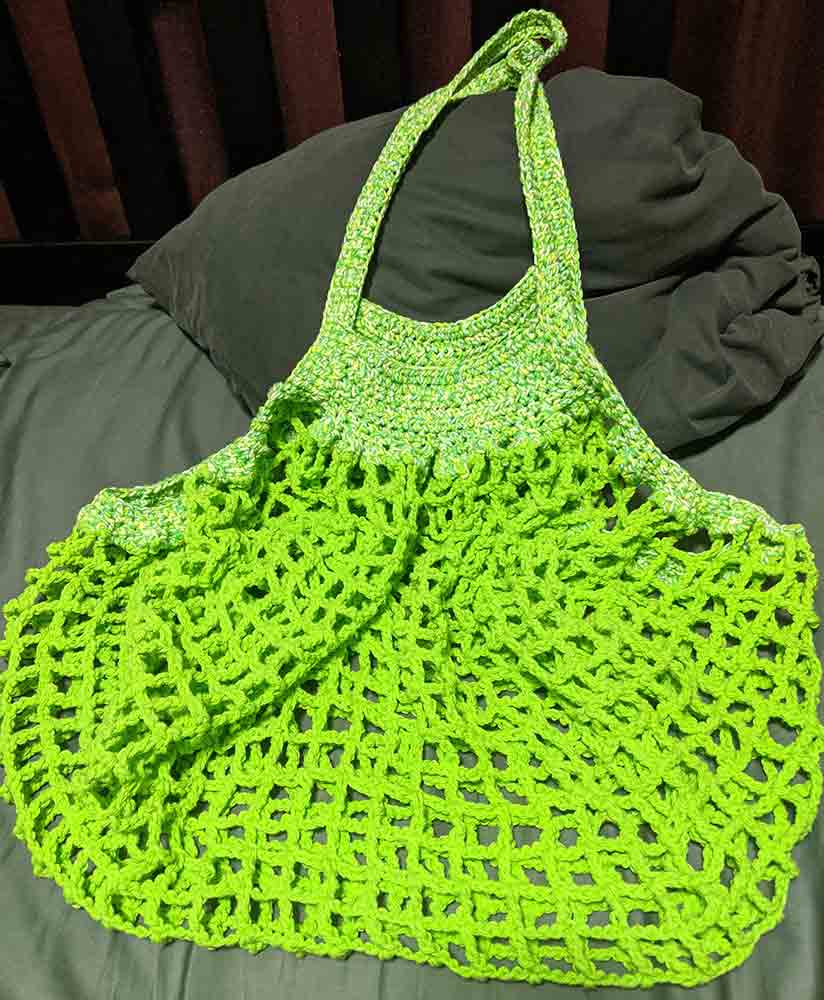 I think I am going to steal the yellow yarn that was in that blanket to make another bag….