Chocolate chip explosion and other things...
While embroidering, I learned why people wear thimbles. I stabbed my thumb so hard it bled. I didn't notice until I saw the blood on my index finger, but in good news I didn't get any on my project!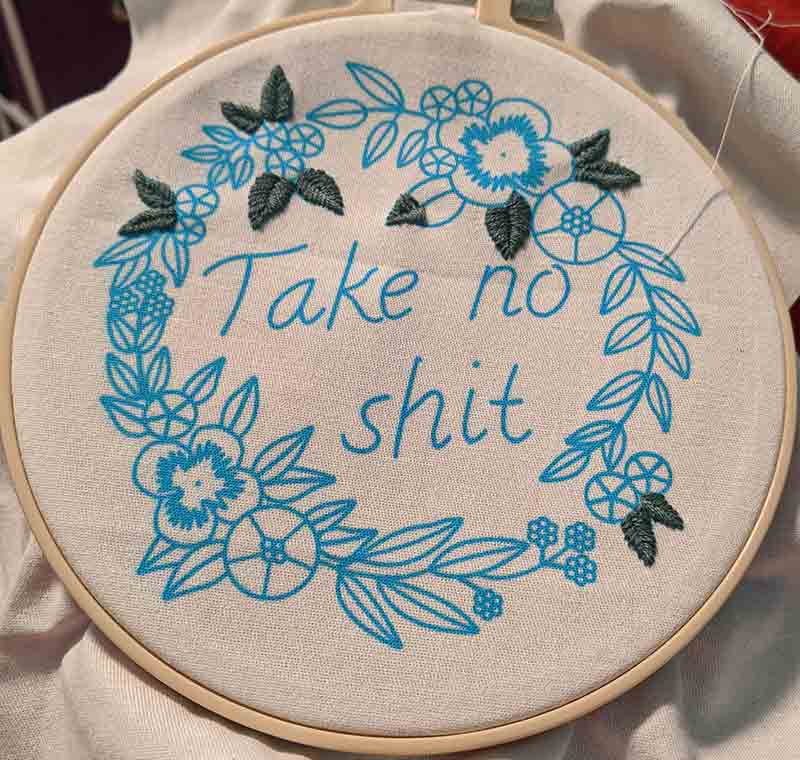 After deciding that having my blood, sweat, and tears going into a project was a bit too much for the day. I relaxed for a bit and in the evening decided to make cookie bars.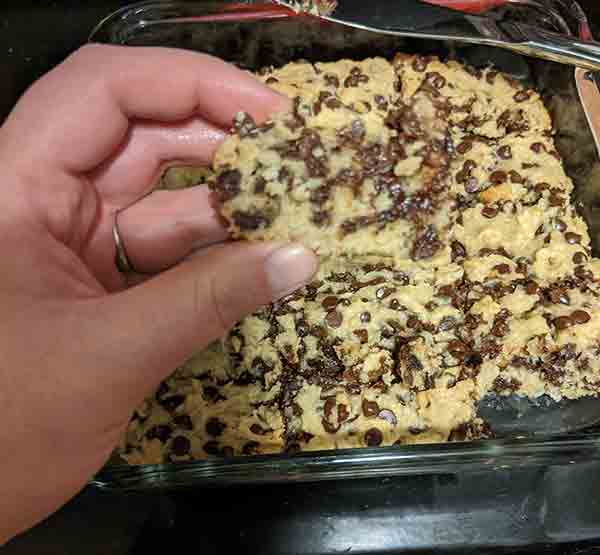 Because I am me and didn't have enough vegan butter (I have a dairy allergy) I searched for an oil based recipe. I settled on a recipe that seemed good and then proceeded to substitute the hell out of it.
First I cut the recipe in half as I wanted to use my 8x8 pan. But I did not cut the amount of chocolate chips.
Next I substituted half of the oil with applesauce. Why? Because I can! And I didn't want to use all our oil.
Okay that is just two substitutions but it felt like a lot while I was baking.
They are slightly cakey, very crumbly, and filled to the brim with chocolate chips. The perfect late night baking treat.